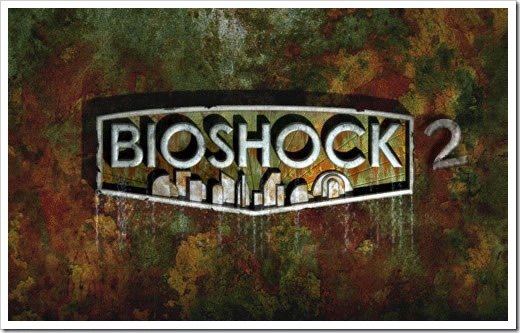 Release Date: Feb 2010
(Yes, I do mean 2010)

Genre: First-Person Shooter
Publisher: 2K Games
Developer: 2K Marin
Current Price Range: £7 - £18 (New)
Platform(s): PS3, X-Box360, PC
Well, as I've gone & finished the last game I was playing (Fallout: New Vegas) I've decided that before I start it again on Hardcore (Yeah baby. I'm bad
) I'll crack this little baby open & see what it has to offer. I received it from Santa for Christmas as a stocking filler & so far Santa has been pretty good at choosing games for me (Fallout 3 was the last new-to-me title Santa introduced me to) so I have high-ish hopes for this.
I didn't play the first offering, but did steal more than a few glances at this one. I decided against getting it as I was heavily involved in other titles & projects at the time, but Santa must've been watching me quite closely. I've also heard of a 3rd instalment (Bioshock: Infinite) due for release at some point next year (2012), so this could be the start of a beautiful relationship with "2K Games".
I'll be updating this thread as I progress through the game, though I'll try not to post any spoilers for those of you who may decide to invest in this title. Considering you can now pick it up for under £20 (Brand New
)
Has anyone played this title (Bioshock 2) or even its predecessor (Bioshock) & if so what did you think?
_________________
The Dr Returns......

Bones

Dark & Demented





Posts

: 12169


Join date

: 2009-09-11


Location

: Underneath you ...



I had the previous bioshock but as it was part of a bundle I got with the Xbox and had around 10 other games I didn't give it much time. I do remember getting quite into it for a few nights before something distracted me

_________________
Forgot to give an update on this!
Stopped playing after 2 nights.

Santa's got a mark against his name now. This was a very very very poor game to play after being so involved in the Fallout series. Maybe if I'd have played this first I might've liked it
either way, what's done is done & I have a new mini table
Bad Points
clunky controls - Seriously Clunky I should say. Seemed to take an age to do what I wanted & I don't think it's possible to move with the speed of your enemies.... On the later levels this is understandable, but on the opening levels this just discourages you from playing the game.
Minimal freedom - I guess this is a bit of a gripe due to my love of the fallout games. Fair enough, not all FPS/RPG titles are going to have that total freedom, but a little bit of freedom would've been nice. You're forced to basically follow events unfolding. Talk about going old school!
Setting is far too dark - I don't mind a moody setting when it's called for & fair enough, it's called for here, but I think they went a little too far with it. It eventually got on my nerves so much I did the impossibly unthinkable..... I turned up the TV brightness..... But that just makes the game feel....... well a bit crap

Music - I'm not even gonna get into this one. I'll just say "Poor".......
Good Points

................ Errrrr..............
..................... Hmmmmm........

........
Honestly can't think of any......
All joking aside, the idea was good. The execution, not so good. But oh well. You live & learn.
Nightryder rating =
(1 Skull)
Probably the worst game I've ever had the displeasure of playing
_________________
The Dr Returns......

Bones

Dark & Demented





Posts

: 12169


Join date

: 2009-09-11


Location

: Underneath you ...




---
Permissions in this forum:
You
cannot
reply to topics in this forum